Resources for Firework Safety
We work with fire departments all over the valley: Buckeye, Scottsdale, Queen Creek, Gilbert, Phoenix, Peoria, Surprise, and Mesa to insure all the proper permits and laws are followed. Red Hot Fireworks believes in educating the public to use firework safety. We have put together safety information and links below to help educate you with firework safety in Arizona.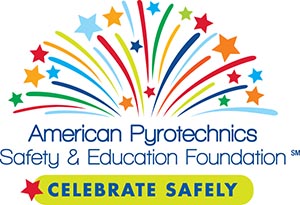 Arizona Firework Safety for Firework Safety & Education
Fun stuff for the kids:
Arizona State Firework Information:
City Guidelines:
Other links:
---
The Firework Code
You must be over 16 to buy fireworks and sparklers.
Make sure you buy a reputable brand of fireworks from retailer you trust and only buy fireworks and sparklers.
Keep fireworks in a closed tin or box
Follow the instructions on each firework. Read the instructions carefully using a torch or lamp – never a naked flame
Light sparklers one at a time and be very careful when handling them
Ensure that children are supervised at all times around fireworks
Never give sparklers to children under 5. Ensure that children wear gloves when handling sparklers
Sparklers can reach temperatures of up to 2000*C
Never throw fireworks
Never put a firework in your pocket
Light fireworks at arms length using a taper or firework lighter
Stand well back
Dispose of sparklers in a bucket of water as soon as they are finished
Never go back to a lit firework
Keep all pets and animals indoors
Alcohol and fireworks don't mix. If you are in charge of lighting the fireworks, avoid drinking alcohol
Never smoke when lighting fireworks
It is illegal for anyone under 16 to possess fireworks in a public place
You must be over 16 to buy fireworks and sparklers. Proof of ID may be required
Click here for safety handout.
Fundraising
Red Hot Fireworks is proud to offer profitable fundraising opportunities for everyone!
Learn More
Specials
Check out our current specials and sign-up to receive deals by email.
See Specials