Join Our
VIP Club

and Receive Special Offers!
Red Hot Fireworks carries
The Best Brands.
Featured Product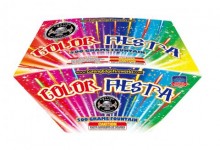 Fountain - Color Fiesta - $29.95
$29.95
Silver rain, colorful fish, red white glitter, silver willow with blue and gold crackle
Click here to watch video.

Fundraising
Red Hot Fireworks is proud to offer profitable fundraising opportunities for everyone!
Learn More
Specials
Check out our current specials and sign-up to receive deals by email.
See Specials