Join Our
VIP Club

and Receive Special Offers!
Red Hot Fireworks carries
The Best Brands.
Featured Product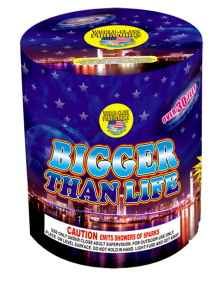 Fountain - Bigger Than Life - $55.00
$55.00
Look out its going to blow! This baby gets up there reaching heights of 30 feet!
Performance : 1. Golden pine flower with blue star to crackling butterfly flower. 2. White spider flower with green star. 3. White fur flower with red blue star. 4. Silver crackling flower w/ red star. 5. Crackling silver chrys with green star. Great duration of over a minute.

Fundraising
Red Hot Fireworks is proud to offer profitable fundraising opportunities for everyone!
Learn More
Specials
Check out our current specials and sign-up to receive deals by email.
See Specials