Join Our
VIP Club

and Receive Special Offers!
Red Hot Fireworks carries
The Best Brands.
Featured Product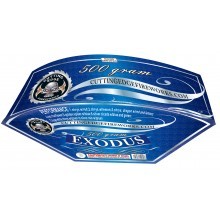 Fountain - Exodus - $35.00
$35.00
Truly spectacular, fan shaped performance that will not disapoint! You will be mezmerized and impressed! Fountain- Chrys. w/red; chrys. w/lemon; chrys. dragon w/red and lemon; ren rice flower; golden spider w/blue; silver cicada w/blue and green; huge white chrys. w/green to silver rain w/green.
Click here to view video.

Fundraising
Red Hot Fireworks is proud to offer profitable fundraising opportunities for everyone!
Learn More
Specials
Check out our current specials and sign-up to receive deals by email.
See Specials