Diwali Fireworks - Festival of Lights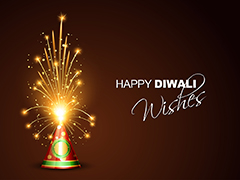 Red Hot Fireworks offers fireworks, flower pots, and crackers for the biggest and brightest Diwali celebration in Phoenix. We have several firework items to signify light over darkness. We are located in Phoenix, AZ.
Shop for your Diwali Fireworks in the Phoenix area today!
Place your Diwali Fireworks order through our website, you will select your pickup location during checkout. You will receive a confirmation email with your location pickup time and date. *Please make sure you enter in your correct email address. Also, make sure that info@redhotfireworks.com will not get caught in your spam filter.
You are responsible for picking up your order at the selected location. We will not deliver.
Our Diwali special this year is $10 off orders $100 or $5 off orders of $50. Use this code during your website check out: 10OFF100 or $5 off orders of $50 use coupon code 5OFF50.
Shop Online Year Round
Shop Now
Remember to look for the red, white, and blue red hot fireworks logo for the best prices, quality, and selection of fireworks in Arizona, including the Phoenix metro area.
Fundraising
Red Hot Fireworks is proud to offer profitable fundraising opportunities for everyone!
Learn More
Specials
Check out our current specials and sign-up to receive deals by email.
See Specials