Novelties - Hen Laying Eggs - 0.50
Don't be a chicken. this chicken shoots colored eggs, ending with head wiggles and peeps! A classic item that begins with a loud crackling whistle and finishes with a beautiful display when the hen lays a barrage of green and red sparkling eggs. A great selling and very inexpensive item good for all ages.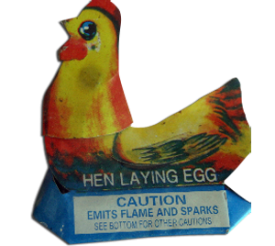 View Large Image
Subscribe for Deals and Updates!