Fountain - Exodus - $39.95
Truly spectacular, fan shaped performance that will not disapoint! You will be mezmerized and impressed! Fountain- Chrys. w/red; chrys. w/lemon; chrys. dragon w/red and lemon; ren rice flower; golden spider w/blue; silver cicada w/blue and green; huge white chrys. w/green to silver rain w/green.
Click here to view video.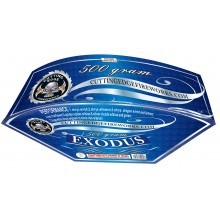 View Large Image
Subscribe for Deals and Updates!