Smoke - Smoke Ball (Bx of 12- 6pks) - $12.00
Colored Smoke Balls. The Kids Love These! This is a classic!! The assortment of little clay balls shoot out a cloud of smoke into the air. A must for every fireworks enthusiast!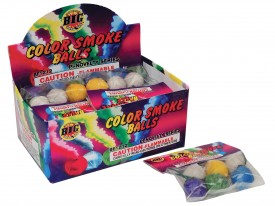 View Large Image
Subscribe for Deals and Updates!