Assortment - Encore Presentation - $149.95
This one's loaded... Over 30 Fountains inside! If you're looking for the ultimate safe-and-sane assortment, look no further. More than enough fuses to light for a night filled with quality fountains and more than enough sparklers to keep the kids smiling. Bring some help to load this one, you'll need it!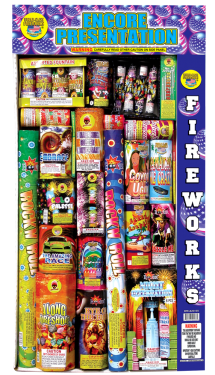 View Large Image
Subscribe for Deals and Updates!