Novelties - Cock Crowing at Dawn - 0.50 each
The name says it all. This crazy chicken emits showers of multi-colored sparks and finishes with some of the loudest whistles you have ever heard out of an item of this size. A great selling and very inexpensive item.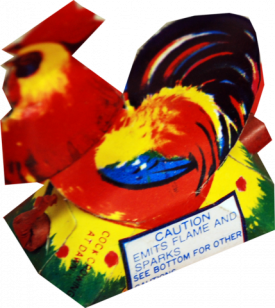 View Large Image
Subscribe for Deals and Updates!