Novelties - Jumping Jack - 12pk - 0.50
A classic pyrotechnic device that looks like a firecracker, but actually produces wildly spinning assorted color ground effects that go in all directions. 12 to a pack, 48 packs per brick. One brick pack.
Click here to view video.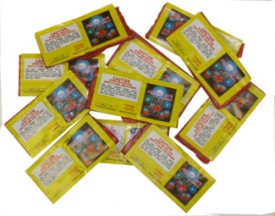 View Large Image
Subscribe for Deals and Updates!